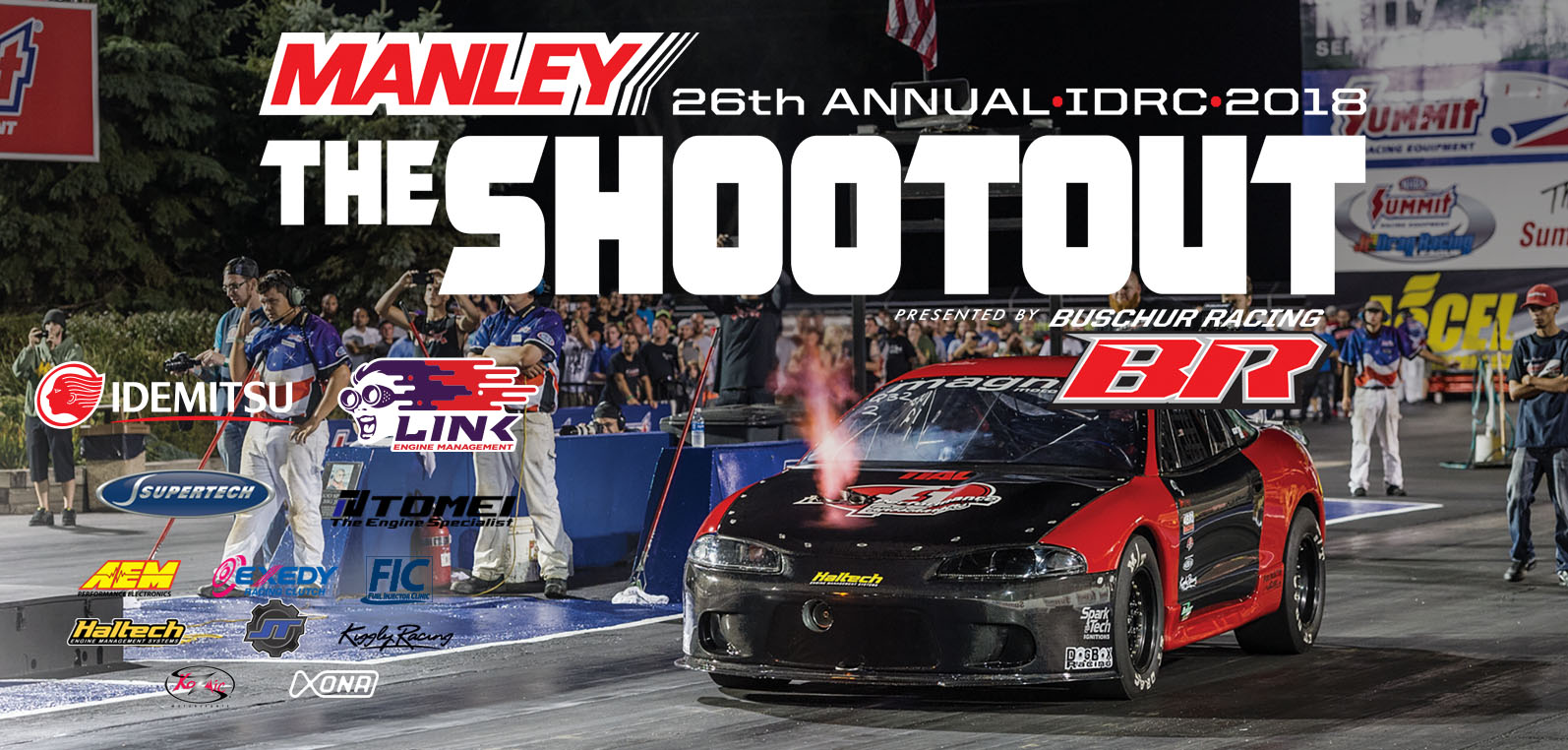 Manley 2018 The Shootout Presented by Buschur Racing
Entry Fee
*Unfortunately we will not be running autocross/maxeffort for the 2018 Shootout*
SAFETY CHANGES FOR THE 26TH ANNUAL SHOOTOUT
-Each racer is permitted THREE pit crew wrist bands. You will need to take your tech card and three people to customer service to get your wrist bands.
-No more golf cart rentals. IF we have ONE single incident of speeding or stupid maneuvers on ANY type of motorized pit vehicle in 2018 ALL PIT VEHICLES will be outlawed at this event unless it is hooked to and towing a race car.
-Media credentials will ONLY be issued through the IDRC.
-NO tents in Budweiser side stands.
-The following classes are required to run a full engine diaper or NHRA design approved catch pan and distilled water, both items will be tech'd. YOU CAN NOT RUN AT ALL WITHOUT THESE TWO ITEMS IN THE FOLLOWING CLASS: PRO RWD, GTR QUICK, QUICK 32, STREET 32, STREET ELIMINATOR
-Any vehicle in any class, that has a roll bar/roll cage can delete the rear seats.